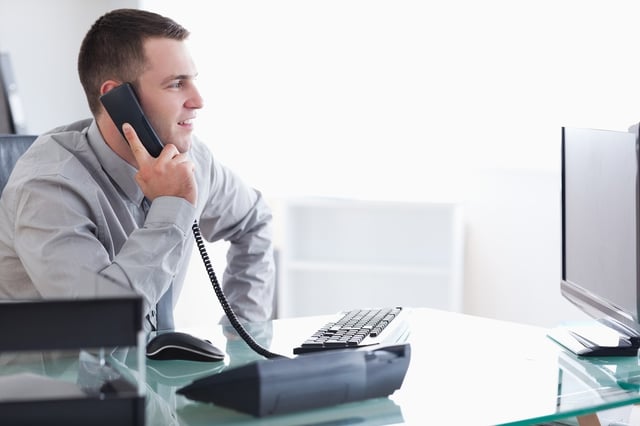 Every year, consumers are finding new ways to block both legitimate and fraudulent phone calls from bill collectors. While it's understandable that some people have very good reasons for blocking certain numbers, preventing valid medical collections reduces revenue for healthcare providers and hurts the credit reports of consumers who can't resolve their debts. In a letter to the FCC, the American Bankers Association, ACA International, and other trade groups have called for a "challenge mechanism" for numbers that are blocked by consumers. At this point, there are few protections in place, but there are things collectors can do to avoid getting blocked.
Abiding by the Law
Consumers are more aware than ever that they are protected from certain collection tactics and won't hesitate to block numbers that don't follow the law. Both the Telephone Consumer Protection Act (TCPA) and Fair Debt Collection Practices Act (FDCPA) prohibit certain activities by all types of collectors. According to the law, callers need to avoid:
Using threats or obscene language

Using prerecorded messages, synthetic voices, or auto dialing machines

Repeatedly calling to annoy or calling before 8 a.m. or after 9 p.m

Violating a cease and desist letter

Claiming to seize or garnish assets not permitted by law
Individuals and families who owe medical bills often face a lot of financial stress, but they usually have a desire to pay and get their debts off their credit reports. Positivity and adherence to relevant regulations in place will make it less likely for consumers to falsely claim a collector is a scammer or robo caller just to avoid a debt.
Honesty and Accuracy
Consumers who legitimately owe a debt block numbers all the time, but so do consumers who have been contacted using false or dishonest information. In order to prevent being blocked, collectors need to ensure the information they're acting on is accurate and complete. The FDCPA requires that collectors verify the debt in question when first calling if requested. Collectors are prohibited from misrepresenting the amount owed, pretending to be law enforcement or an attorney, claiming a crime has been committed, or using any type of false information about the debt or company involved. By using accurate information, collectors will have a much better chance of effectively communicating with those that owe.
The Fight for Challenge Mechanisms
Even when collectors use honest, accurate, and friendly tactics, they can get unfairly blocked. That's why the Association of Credit and Collection Professionals and other organizations encourage collectors to petition the FCC to narrowly target fraudulent operations while avoiding legitimate collection practices. There is a concern that the FCC, acting in good faith, will make the already difficult situation even worse for lawful companies. That's why trade groups are encouraging a "consistent and uniform procedure for working to have blocked phone numbers unblocked." The ACA and other organizations are also urging collectors to share their blocking stories as well as their strategies for solving this problem.