Budgets are tight for both patients and healthcare organizations.
For patients, pandemic-related job loss created financial instability. The latest figures released by the Bureau of Labor Statistics show the continued financial impact of the pandemic. As of the beginning of March 2021, the unemployment rate is at 6.2 percent and the number of unemployed individuals is at 10 million. This is still much higher than the pre-pandemic levels in February 2020 of 3.5 percent and 5.7 million, respectively.
However, even before the pandemic, some patients struggled with high-deductible health plans.
The pandemic also created financial problems for healthcare organizations. According to a report from Kaufman Hall, the pandemic's impact was severe for providers. Two reasons are that revenues decreased from the suspension or reduction in surgeries, yet expenses increased due to the cost of personal protection equipment and other pandemic-related resource needs.
Knowing the struggles their patients are facing, several healthcare providers are changing their collection strategies. Here's a look at some of those changes.
Healthcare Providers React to Current Events
A survey from the Healthcare Financial Management Association (HFMA) reports almost one in five healthcare providers are changing their patient collections strategy because of COVID-19. These changes are a direct result of the financial constraints their patients are facing.
"Healthcare organizations that are able to offer more payment flexibility and forgiveness will not only help patients in their time of need but build relationships with individuals based on trust and aligned priorities," Rick Gundling, senior vice president of healthcare financial practices for HFMA, said in a press release. "This patient-centered approach can help lay the foundation for a long-term patient relationship that is positive."
Predictions on Patient Collections Practices
According to the HFMA survey, 88 percent of providers surveyed said they will change some aspect of the patient collection practices. These changes are to accommodate patients' needs. For example:
78 percent plan changes to financial assistance and advocacy programs
74 percent have adjusted bad debt placement timing
70 percent have increased payment options
61 percent have delayed credit reporting
19 percent are likely to include greater flexibility and leniency with payment
Impact of Affordable Care Act Extension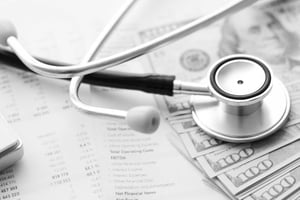 The Centers for Medicare and Medicaid Services extended the Affordable Care Act special enrollment period until August 15. Since the majority of Americans receive their healthcare insurance through their employer, high unemployment translates to a high number of patients who are self-pay.
It's too early to tell if this extension will translate to more patients being able to pay their healthcare bills on time.
Contact Us To Improve Your Patient Collections
Now, more than ever, patients need to communicate with patient service representatives who have the knowledge and compassion to help them determine if they qualify for financial assistance, identify additional billing and insurance coverage to uncover roadblocks to payment. One of the benefits of our programs is that they can be customized to match your needs.

With 55 years of experience, Credit Management Company is proud of the relationships we forge with our clients. To learn more about how we can help you, contact us.