Successfully collecting past-due accounts is a large source of revenue for organizations. For healthcare companies in particular, collecting from patients accounts for 88% more revenue than it did in the past. Improving collections, however, can require a significant amount of effort, persistence, and resources. Companies ultimately have two choices: collect past-due accounts in house or hire an outsourcing service. Which option is more financially viable depends on a variety of factors, including staffing, time management, and level of knowledge.
Companies making a decision about collections should carefully examine their objectives and resources. During this process, a few crucial questions will arise. Do we have the staff available to call, message, and otherwise communicate with past-due accounts on a persistent basis? Does our staff know best collection practices and laws regulating communications? Do we have the software and equipment required to improve collection success?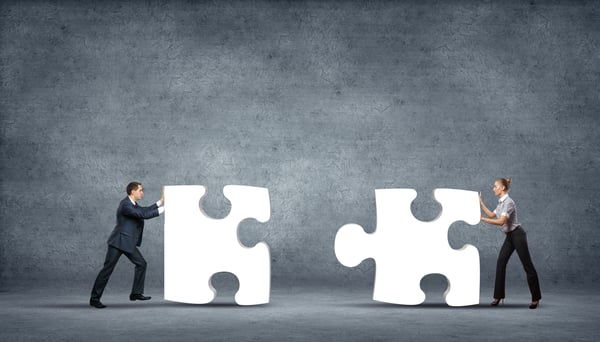 Benefits of Outsourcing
For organizations that answered "no" to many of the previous questions, there are likely to be a wide range of benefits to outsourcing. First, businesses that specialize in collections already have the infrastructure in place to succeed, including necessary staff, phones, computers, software, and space. Due to their experience, they also know what the best tactics are for collecting past due accounts. They'll be able to do things like skip tracing and credit monitoring that simply may not be available to everyone.
Financially, investing in all the resources required to improve collections can be cost prohibitive for an individual provider. Hiring and training new staff and purchasing new equipment and office space is likely to cost a lot more than hiring an outsourcing company even over a long period of time. If people and tools are already in place, keeping collections in house may be preferable if companies can find a way to incorporate proper training and an update to procedures.
Possible Reasons to Collect In-House
Often, the biggest concern for companies who are thinking about outsourcing is damage to their reputation. They believe that a third-party collector may sour a relationship with a client or customer by being overly aggressive with their collection efforts. They may also be fearful that the collector's practices will not align with the company's image, damaging the brand. For these reasons, they may choose to keep their collections in house where they can be carefully controlled.
Possible damage to reputation is a valid concern, but it's not the reality of how outsourcing collections works in most cases. It is in the interests of collections companies to promote positive relationships between the client and their patients. There is a synergy between the collector and the client where both parties share the same goal. In addition, it's against the law for collectors to use threatening or aggressive tactics, so almost all collectors act in an ethical and cordial manner.
The Final Decision
The final decision about handling past due accounts in house or through outsourcing comes down to money. Each company has different resources and collection needs, and they should calculate both options side by side to see which is more profitable. For small to moderately sized healthcare providers, outsourcing typically comes out ahead due to economies of scale. Large providers often attempt to handle collections in house, but outsourcing is still common and may offer benefits otherwise not seen.