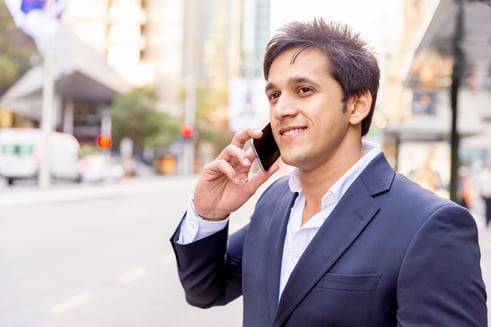 As consumers and customers we are constantly getting bombarded by phone calls, emails, and text messages on a daily basis. Ever receive a text message from your favorite restaurant with a discount or coupon? What about a voicemail regarding a bill that you owe?
Thanks to the Telephone Consumer Protection Act (TCPA) consumers no longer need to have privacy concerns. The TCPA is a federal statue introduced in 1991, which protects consumer privacy from businesses using mass telemarketing methods including autodailers (technology that can store and dial lists of phone numbers randomly, or sequentially) and artificial or prerecorded voices.
The TCPA impacts healthcare organizations that need to communicate with businesses and patients via telephone, or text message. Whether the healthcare organization's communications are intended to share information, gather data, or to sell products and services, the sender must obtain the consent of the recipient in order to avoid legal action and fines.
Although TCPA lawsuits remain one of the most filed types of class actions, and unsettled law continues to place a compliance burden on companies that communicate with consumers by phone or text.
While the TCPA addresses consumer privacy concerns — it particularly outlines regulations with automated telemarketing calls to residences or to consumers' mobile phones. In both of these cases the cost would shift from the sender to the recipient. The TCPA's "Do Not Call" list was designed to establish rules for the types of consent required to make telemarketing calls. The TCPA also outlines a course of legal action for consumers that is not addressed by the Federal Trade Commission's (FTC) Telemarketing Sales Rule.
What the 2015 FCC Ruling Means for Your Organization
In 2015, the FCC issued a ruling to exempt communications that are desired and pre-authorized by consumers. Messages that are exempted under this ruling include appointment confirmations, lab results, pre-operative information, and wellness checkups. While the FCC has granted an exemption for such communications, there are restrictions on their use. To minimize and avoid TCPA liability, healthcare organizations should:
Obtain the proper consent from the message recipient
Avoid using automated or pre-recorded messages
Place manually-dialled calls only
Consider hiring a third-party vendor for phone calls to ensure proper scrubbing of the Do Not Call, reassigned number, and wireless databases
Following the above steps is the most effective way for healthcare organizations to avoid TCPA fines and damages.
TCPA rule-changes have lead to confusion and uncertainty in the industry, as call centers and legal teams struggle to make full sense of the new regulations in light of potentially contradicting statutes and nuanced exemptions regarding call consent, system compliance, and the cost of regulatory infractions. Understanding the scope and legal intentions of these new regulations is crucial to succeeding in today's call center industry.