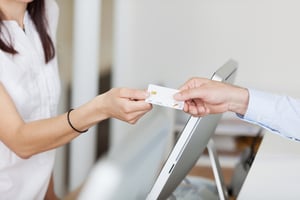 For healthcare providers, figuring out the optimal way to collect money from patients can seem very complicated. Facilities need income to provide care, but money is a sensitive issue for many individuals and families, especially when they're dealing with an injury or illness. Recent changes to the nation's healthcare laws and the addition of millions of Americans to the insurance rolls has only made this problem worse. As a result, there continue to be many misconceptions regarding this important topic. Here are three misconceptions that will provide valuable insight.
1. Discussing Payment During a Patient's Visit is Inappropriate
Doctors, nurses, and support staff know that patient health is most important, and they often believe that bringing up billing issues during a visit would disrupt the quality of care. This isn't usually the case. Patient satisfaction comes from both health outcomes and payment expectations. Even if a patient achieves the clinical results they're looking for, they may be dissatisfied if they're confused about the bill. Being upfront with patients when it comes to their financial responsibilities will make things clear. While it's sometimes impossible to clarify an exact amount, providers should offer estimates in good faith directly in the office when possible.
2. Following Up with Patients At Home Is Too Risky
There are federal laws, such as the The Fair Debt Collection Practices Act and Health Insurance Portability and Accountability Act, that restrict what you can do as a medical bill collector. Violating these laws can have serious consequences. That doesn't mean, however, that contacting patients at their home shouldn't be a part of your collection practices. As long as you and your staff familiarize yourself with the law, you can avoid receiving complaints. For example, you should not:
Call patients at home late at night or early in the morning

Make threats or harass the patient

Call patients at work when they request not to be called
Because many providers are worried about the effectiveness of future collections, they try to get paid immediately after services are rendered. It's a misconception that this is a good tactic. Setting up patients with automated payment plans using saved billing information, and timely notifications, including phone calls when necessary, makes things simpler for everyone.
3. Pursuing Delinquent Accounts Isn't Worth It
Whether it's due to a lack of resources or apprehension about using a collection agency, many healthcare providers don't think it's worth the effort to seek payments from delinquent patients. This misconception can cost hospitals and doctor's offices a lot of money. Many resources are available for providers who aren't able to continue making collection efforts for patients who are past due. Often, a third-party collector utilizes tools and tactics that some healthcare providers simply don't have access to, making them more effective than many in-facility efforts. Some individuals cause a fuss when collectors pursue payment even when the efforts are cordial and ethical, but they are rare.