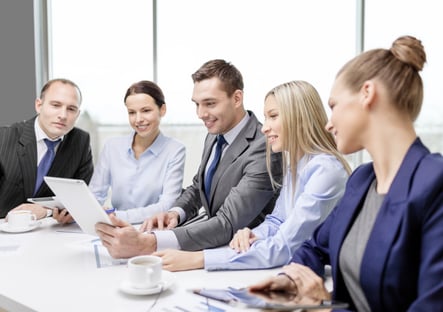 Getting paid for a service you provided seems only fair. But, what happens when you don't get paid? Are you left to cover your costs or do you just write off the business and move on? If you find yourself with a large number of non-paying clients on a regular basis or writing off large amounts of profit each month, you should consider talking with a collection agency. Collection agencies work on your behalf to collect the monies you are owed.
Selecting the right collection agency for your business can be a challenge. There are many agencies willing to help but not all agencies are created equally. Below are six things to consider when selecting an agency to work with your debtors:
Historical liquidation –

how much does the agency collect for clients of similar size and scope? This may vary depending on the age, average balance size and type of debt but on average aim for 8% or higher.

Technology used –

can the agency monitor calls or locate debtors who may have relocated? There are many available technologies that help agencies effectively resolve debt owed to you.

Call center statistics – how many calls does an agent handle in one day? What is the average hold time and abandoned call rate – this indicates proper staffing levels. What is the average call length? This will tell you how long it takes an agent to resolve account issues. Check out our Call Center blog post if you'd like to learn more.
Staff compensation –

while this is often overlooked it is important to understand. Using an agency that provides performance incentives for its team members typically leads to higher recoveries.

Industry experience –

having a team that understands the nuances of your industry will help account resolution. If an agency does not have experience in your industry but meets all of the other requirements there is still a good chance the agency will be successful but may require some training prior to collecting.

Key certifications –

ask about company certifications. At a minimum the agency should have ACA certified agents to collect on monies owed to you.
Selecting an agency to work with your debtors is a big decision. After all, these same debtors could be future customers. Remember the six things to consider when selecting a collection agency and you'll be well on your way to recovering money owed to you.
Watch this short video to learn more about our recovery services.